Do you care about climate change?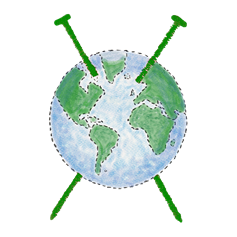 Do you knit, sew, quilt, felt, weave or crochet?
Stitches for Survival needs you!
A 1.5-mile banner will be unfurled at the COP26 Climate Summit in Glasgow this November with messages of support for Climate Action and Climate Justice. It will be made up of hand-crafted panels, each 100cm wide by 60 cm high.
The colours should be predominantly blues and greens. The design can be as simple or complex as you like.
We hope to have enough completed panels from Berwickshire to make our own section. The deadline for local collection is September 17th.
For inspiration and more information, go to https://stitchesforsurvival.earth/
Local contact: Els – email: elsnicol@hotmail.co.uk